Heya, congratulations on your engagement! I know for a fact that planning a wedding or elopement can be a bit overwhelming. There are so many possibilities, locations and vendors. I try to help out where I can, that's why I created the ultimate wedding guide to help you plan your special day. You can download it here. (It's written in Dutch!)
Keep reading for more information and prices!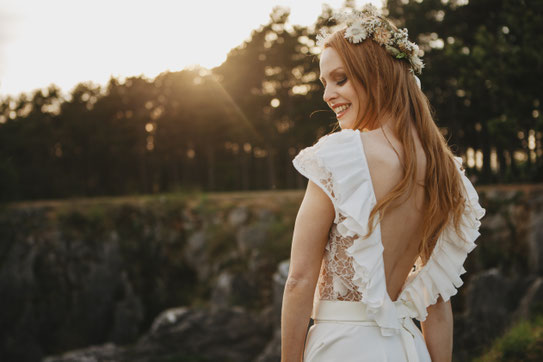 I want you to know I am more than a photographer or videographer. I'm a tourguide, locationscout, adventurebuddy, timemanager, dressfixer, personal cheerleader and so much more! I'd like to help where I can to make your day as perfect as possible. After getting to know you and your wishes, I can suggest the perfect location & vendors, I can give you tips for the best light situations & other preparations. I don't see you as a 'customer', but as a friend that I want to have the best experience.
I'll be the one you drunken text, that's how close we will be after!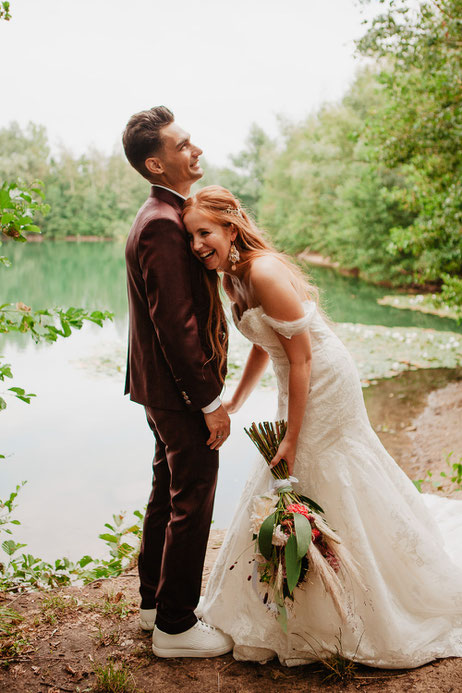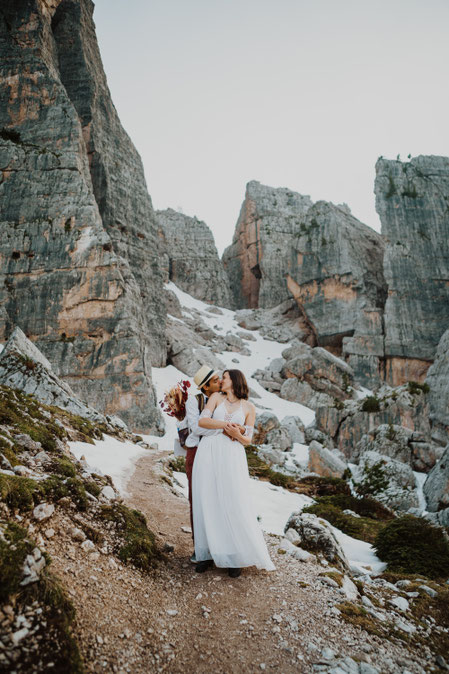 So far I have captured more than 50 weddings, in & outside of Belgium. I will be by your side every step of the way. Calming you down when you feel stressed, talking to vendors to make sure everything is alright, fixing the groom's tie if needed, making you laugh & relax during the photosession. I will not make you pose like a mannequin, but help create spontaneous moments between you two so the photos turn out to be totally you! And we'll have a whole lot of fun, that's for sure.
---
"She makes you feel good in front of the camera and it's like you've known her for years. Nothing was too much trouble for Nikki. She climbed in trees, backed into bushes, helped carrying baskets, fixed my dress & hair, anything to get that shot. And it showed when we received the photos.
We were astonished, they were beautiful! Exactly what we wished for."
– Lara & Bastiaan | Wedding photos
---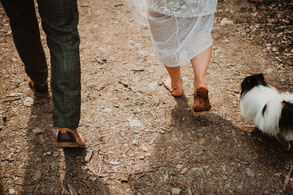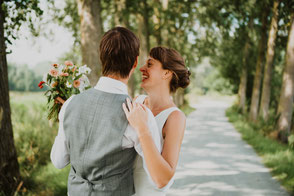 As a photographer or videographer, I tell a visual story. A story of a day about two people. In order for that story to be complete, it is very important we get to know each other! When I know what is important to you and what you care about, I can capture your story even better.
It is also very important to have your photographer and videographer present from the beginning of the day, to be able to tell the entire story in visuals. The final video or album will be so much more powerful if it covers all the elements of your day.
I offer a few packages with different coverage.
Wedding & Elopement photography or videography packages start at €1900.
Information & details about the different packages or my seperate hourly rate can be found in the pricing guide that I'd be happy to e-mail you!
---
Want to see recent work, behind the scenes & updates? Follow me on Instagram!
---
"FIVE STARS!"
"We are are so happy with the result! Amazing quality and she really captured the emotions of the day."
– Jonathan & Elise | Wedding video
---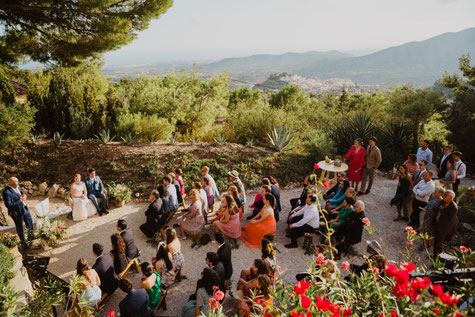 Are you not from around but planning to get married in Belgium or more specifically in Ghent? As a local I'd be honoured to show you around this magical city and help you find the perfect locations & vendors! Let me know what your plans are, can't wait to hear!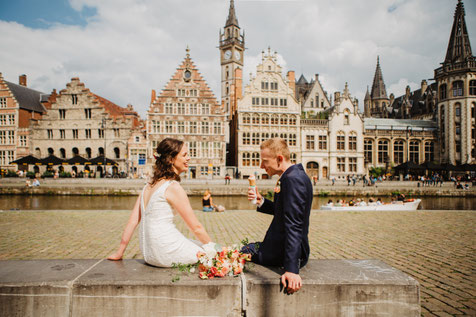 Are you from Belgium but would like to get married somewhere a bit more tropical? I offer special packages for destination weddings inside & outside of Europe that cover all my travelexpenses, so you don't have to worry about anything.
For photography or videography, packages start at € 3000.
Make sure to also check my travelschedule on the homepage & social media, I might be in the neighbourhood!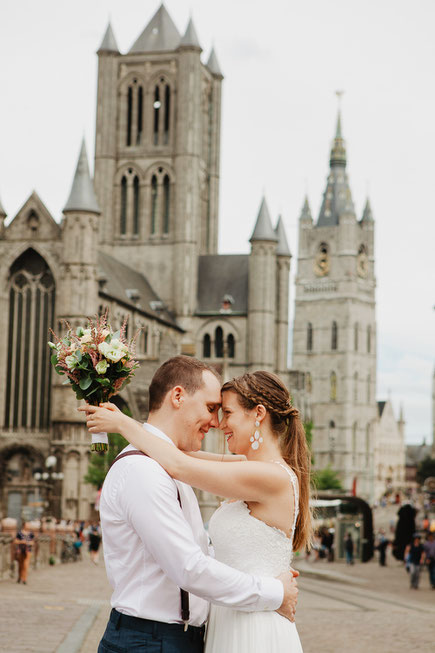 I've mentioned 'elopement' a few times already. But what the heck is an elopement?
An elopement is a way of getting married that is different than the traditional form that we all know. It is the perfect way to declare your love for one another, if you're not a fan of all the rules, organisation and big crowds that come with traditional weddings. I can only describe it as: 'Anything goes, nothing's a must on your elopement.' During an elopement you only have to focus on the two of you and what you think is important. Because that is what it's all about, isn't it?
Does that mean it can only be the two of you?
Definitely not! It's completely normal wanting to share this special moment with loved ones that mean a lot to you. A lot of elopement ceremonies are in the presence of a dozen witnesses. And afterwards other people can see the video or photostory and feel all the emotions of that day like they were there!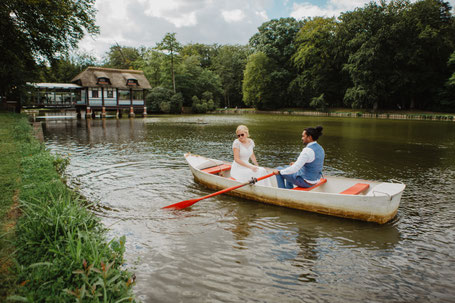 The most important thing is that you fill that day with activities that the two of you love to do. A picnic, a long hike, a snowboard- or climbingsession, riding horseback, skydiving, surfing or simply go out for a nice dinner and have a toast to your love. It is all up to you! Not your parents-in-law, your family or friends, just you.
An elopement can be anywhere. You don't have to travel to an exotic location, but it ofcourse is an option. You can elope in your favourite city (on a beautiful rooftop for example!) or in the middle of nowhere surrounded by beautiful nature. In your native country or abroad, you make up the rules!
But is an elopement an official wedding if it's not in cityhall or in a church?
Yes it is! Nowadays officials travel to wherever you want to officially marry you. And saying your vows and exchanging rings can be done at any possible location.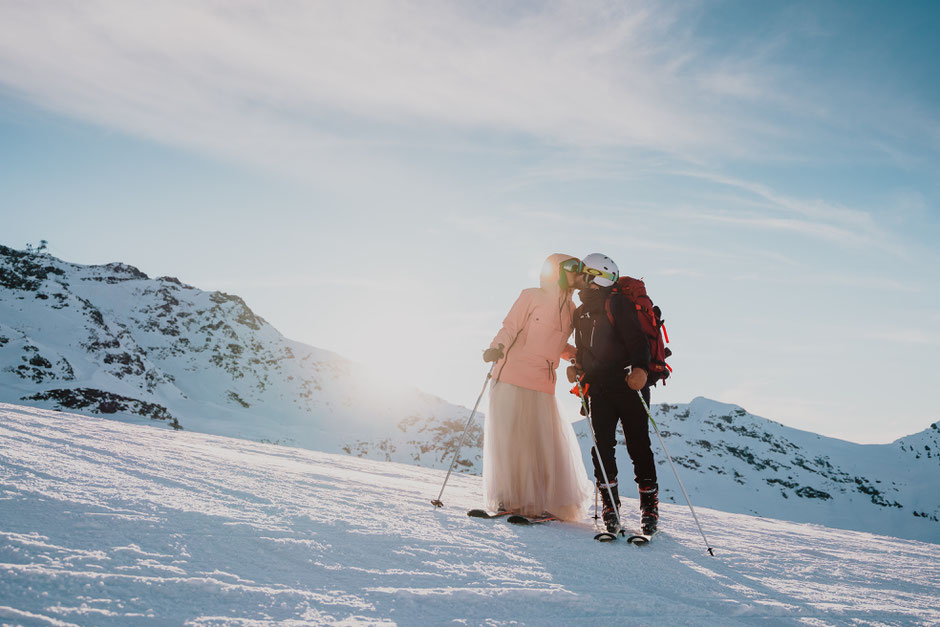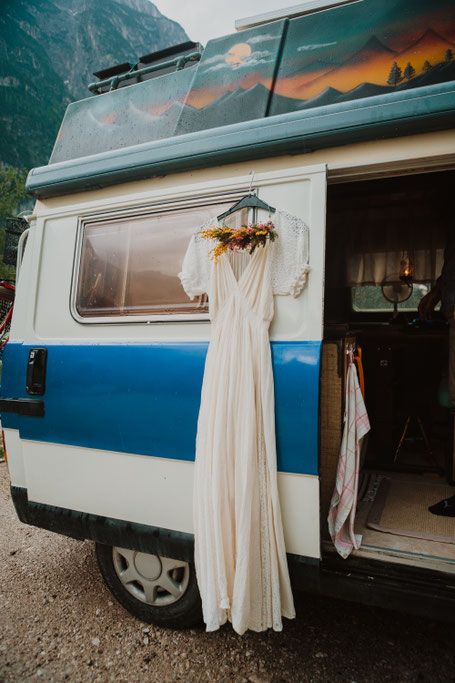 'Wow. If anything is possible, how do we decide what to do on our elopement?'
If you have no idea, that is where I come in to help! When you book me as a photo- or videographer for your elopement, I do so much more than capturing the moment. I get to know you two and help brainstorm on activities and locations that match with your personalities and lifestyle. That way you will have a unique experience that you will treasure for a lifetime!
Elopement photography or videography packages start at €1000.
Your wedding photos don't belong on a screen. They disappear in a folder on a hard drive and don't really come to live. A physical album makes the photos come alive and it's also a great conversation starter when you have company and the album is on the coffeetable. What is more fun than bringing up memories of your special day with loved ones?
Photo albums have a soul unlike photos on a screen. At familygatherings we often ask the question: "What would you save when the house burned down?" and the answer is without a doubt: "our photo albums". In an album, photos turn into memories. And what is more precious than that?
I cannot remember how many times already I have had resend wedding photos to a couple because their harddrive crashed or a USB-stick got lost. Do you think you would ever lose a big ass, beautiful book that you look in & show to people frequently? I don't think so!
Photo album prices start at €250 and can be ordered through your personal online gallery.
But, if you select a package with print credit, you have a discount!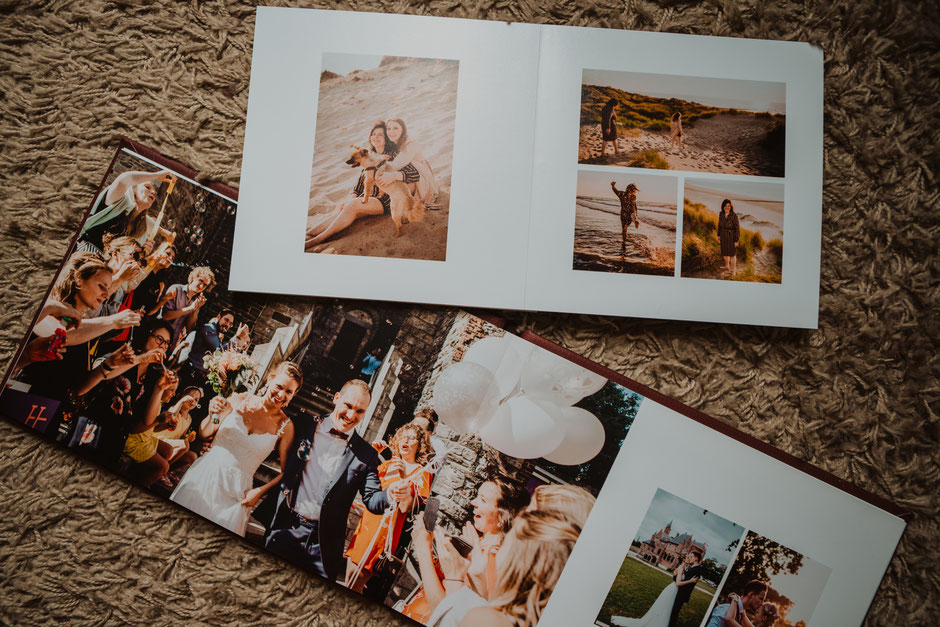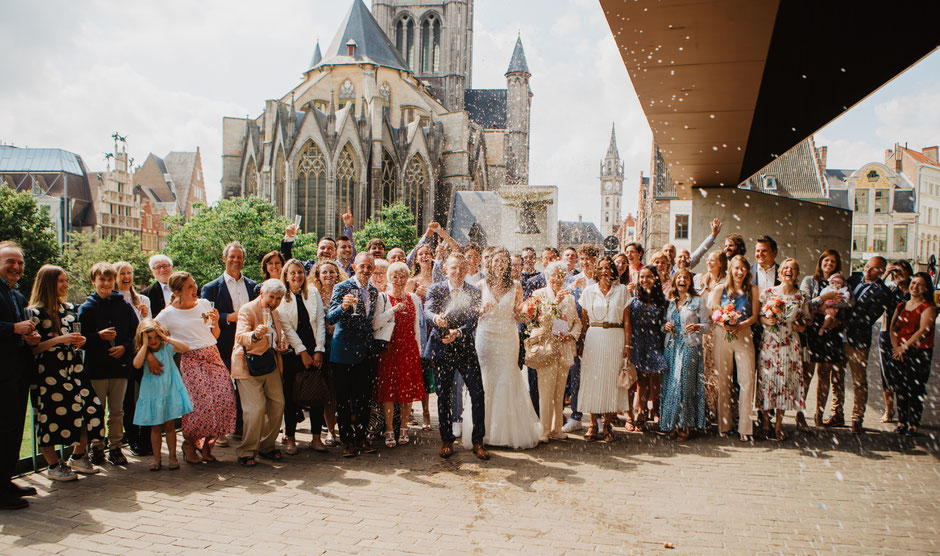 Curious of what to expect? Take a look at these blogposts to give you an idea of a wedding photostory I photographed!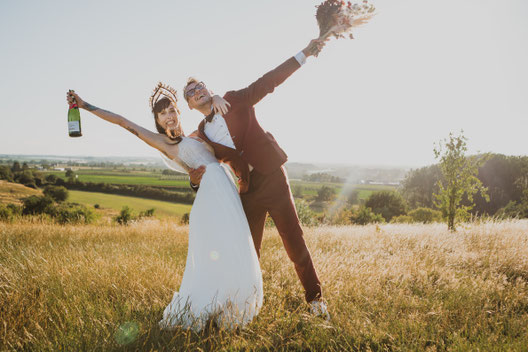 Ever dreamed of getting married in Mexico and have an epic party on the beach to celebrate your love with your friends and family all over the world?
Well, Robin & Maria did! Check out the entire photostory in this blogpost.